Frequently Asked Questions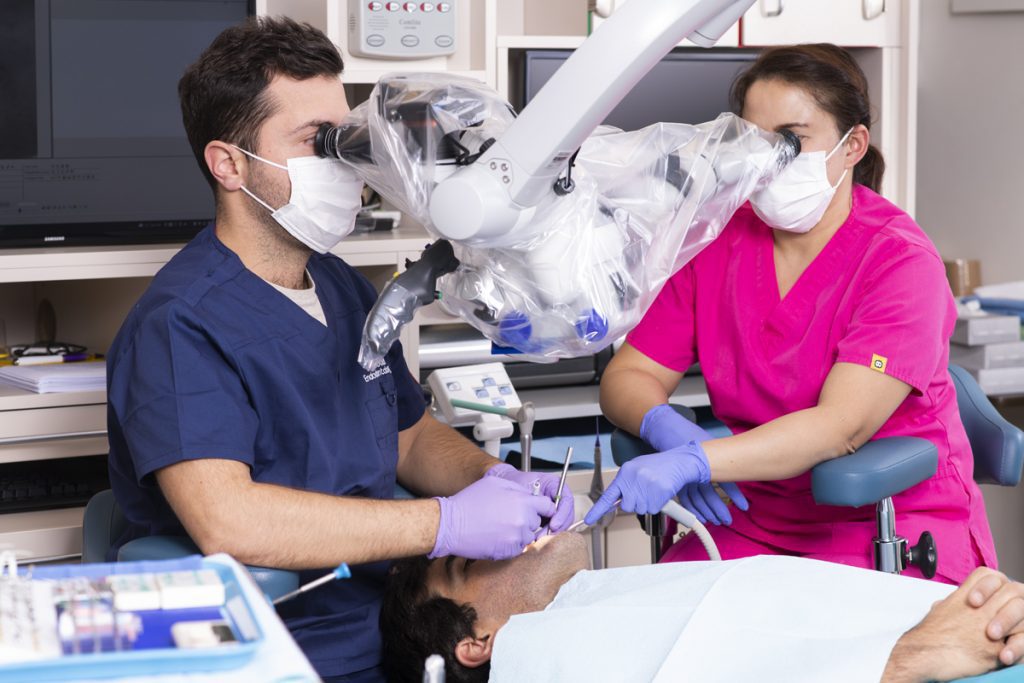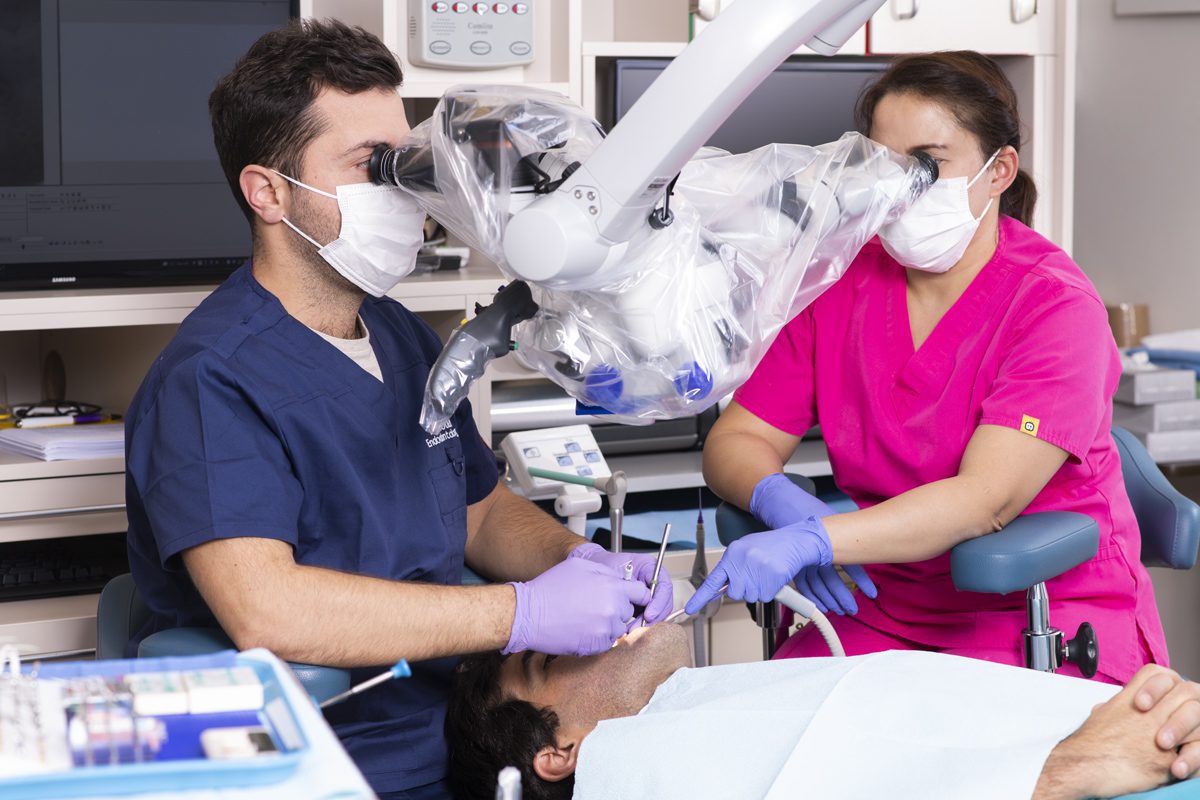 1What is a dental endodontist?
A dental endodontist (T-E) is a dentist who specializes in root canal treatments, the treatment of dental injuries, and anything else related to the nerve of your teeth. After regular dental school, which lasts at least five years, the dental endodontist completed a three-year continuing education program. All Dutch dental endodontists are accredited by the Dutch Association for Endodontology (www.nvve.com)
2How does the referral work?
After we receive a referral letter from your dentist, we will contact you to schedule an initial consultation. During this consultation, which lasts about 15 to 30 minutes, your records will be checked, your teeth examined and one or more x-rays taken. Based on this, various treatment options will be discussed with you.
Then, if desired, an appointment for treatment will be made. You will receive a written cost estimate for this treatment from us.
3How long does a root canal treatment take?
Root canal treatment is a precise treatment performed under the microscope. We strive to complete the treatment in one sitting. On average, therefore, a treatment takes one and a half to two hours per tooth, although shorter and longer treatments also occur.
4After treatment, what next?
The longevity of your tooth will benefit from a good filling or build-up immediately following the canal treatment. So in the vast majority of cases, we will immediately make such a filling or build-up. If a crown is necessary, it is important to make further arrangements for this with your own dentist after treatment. Your dentist will receive a report of your treatment from us, along with the x-rays that were taken.
5Aftershocks
Some post-treatment pain may occur after the treatment. It is a normal process due to the irritation of the treatment on the inflamed region. This irritation (and therefore after pain) lasts between 1 and 7 days and can be easily suppressed with a painkiller such as paracetamol and ibuprofen. You will be given the necessary written information at the end.
Outside of our practice hours and on weekends (Saturday and Sunday), we work with Dental365 Spoed Tandarts Amsterdam. For questions, consultations, and emergency assistance that can't wait until the next business day, please contact
Dental365
. You can reach us at
020 555 8282
.
6Is every treatment covered by my insurance?
Answers to all your questions about your insurance can be found in your insurance policy, not your dentist. Of course, you can also contact your insurer by phone if you can't quite figure it out in the policy. In any case: questions about reimbursements ask your insurer, not your dentist.
7Do you have any comments or remarks about the practice?
Although we make every effort to help you as best we can, you may have some comments or concerns after the fact. It is best to report this to us by phone or in writing. For a formal complaint, please contact the Netherlands Society for Promotion. der Tandheelkunde (KNMT):
www.knmt.nl

DO YOU HAVE ANY QUESTIONS?
We are happy to inform you!